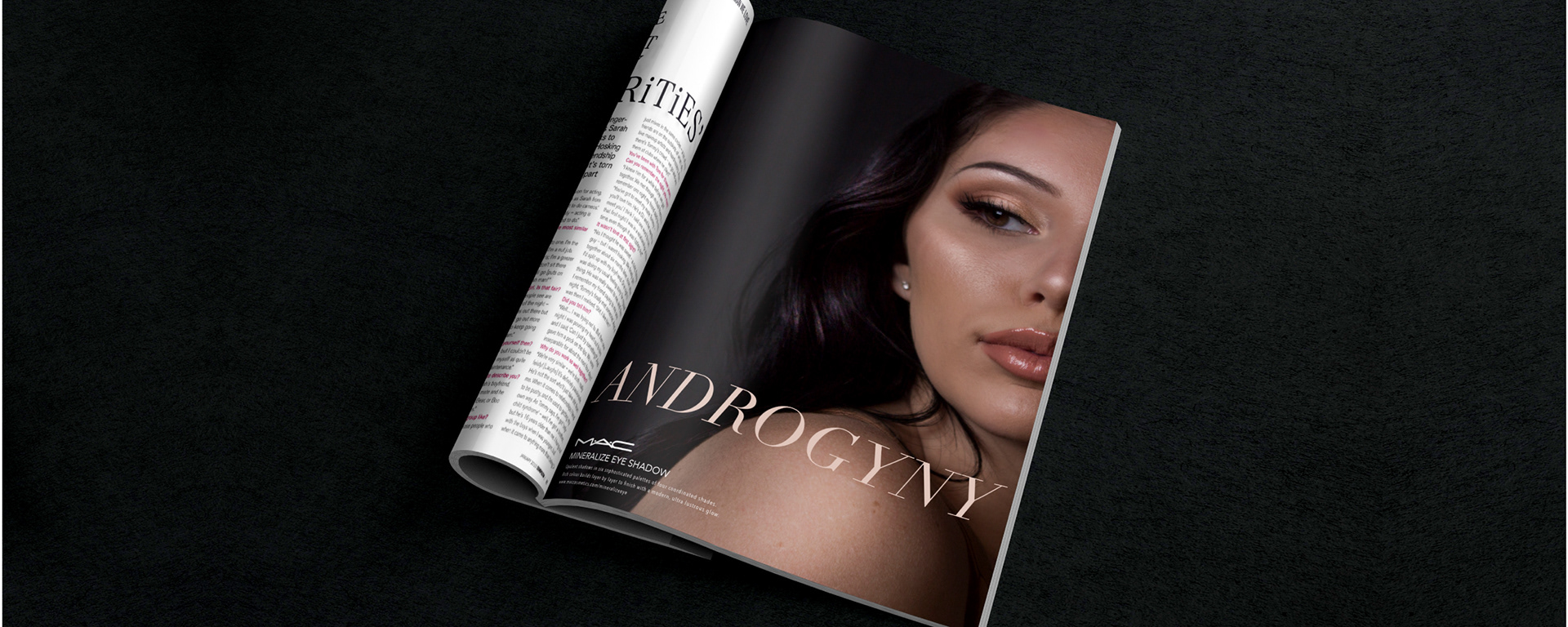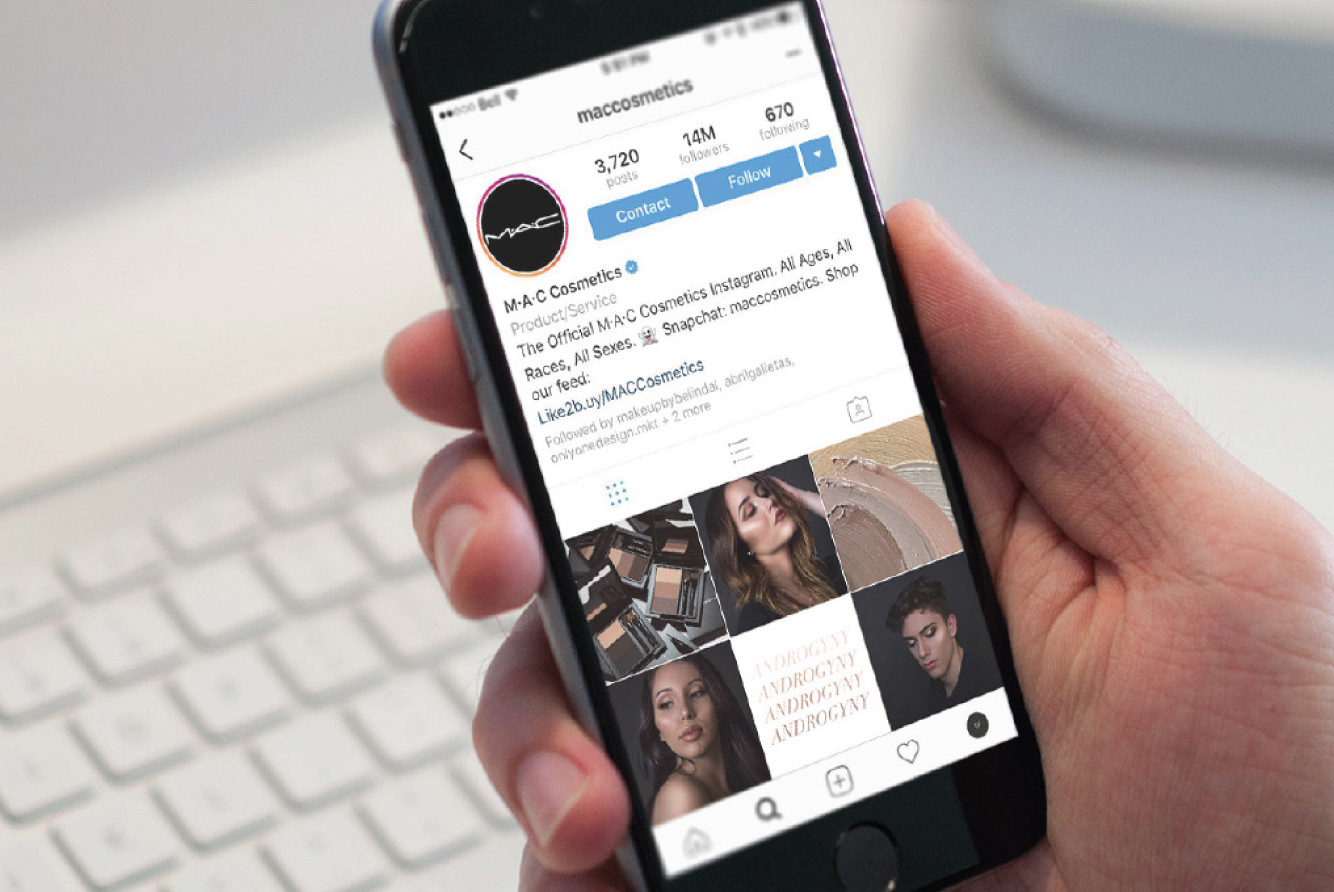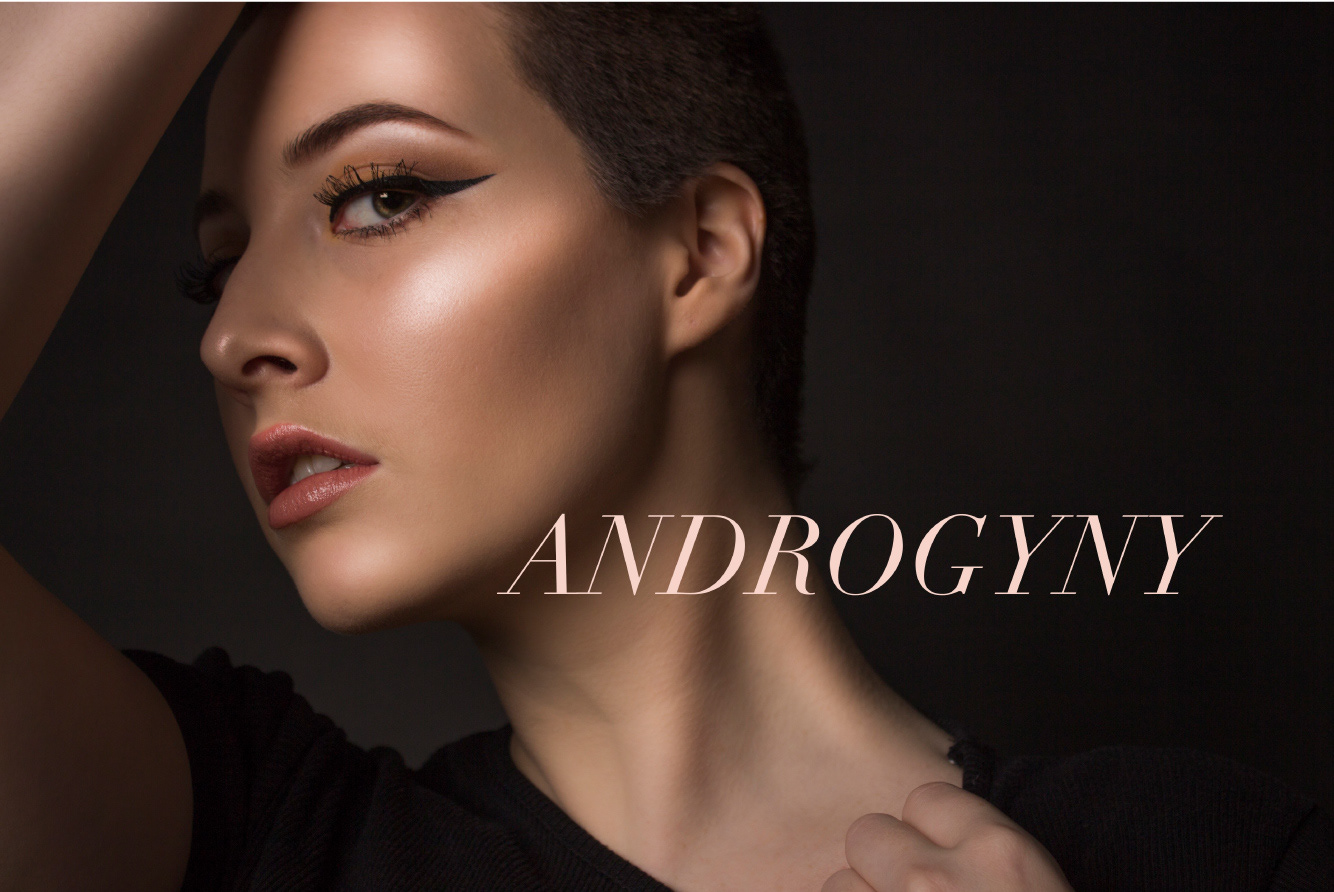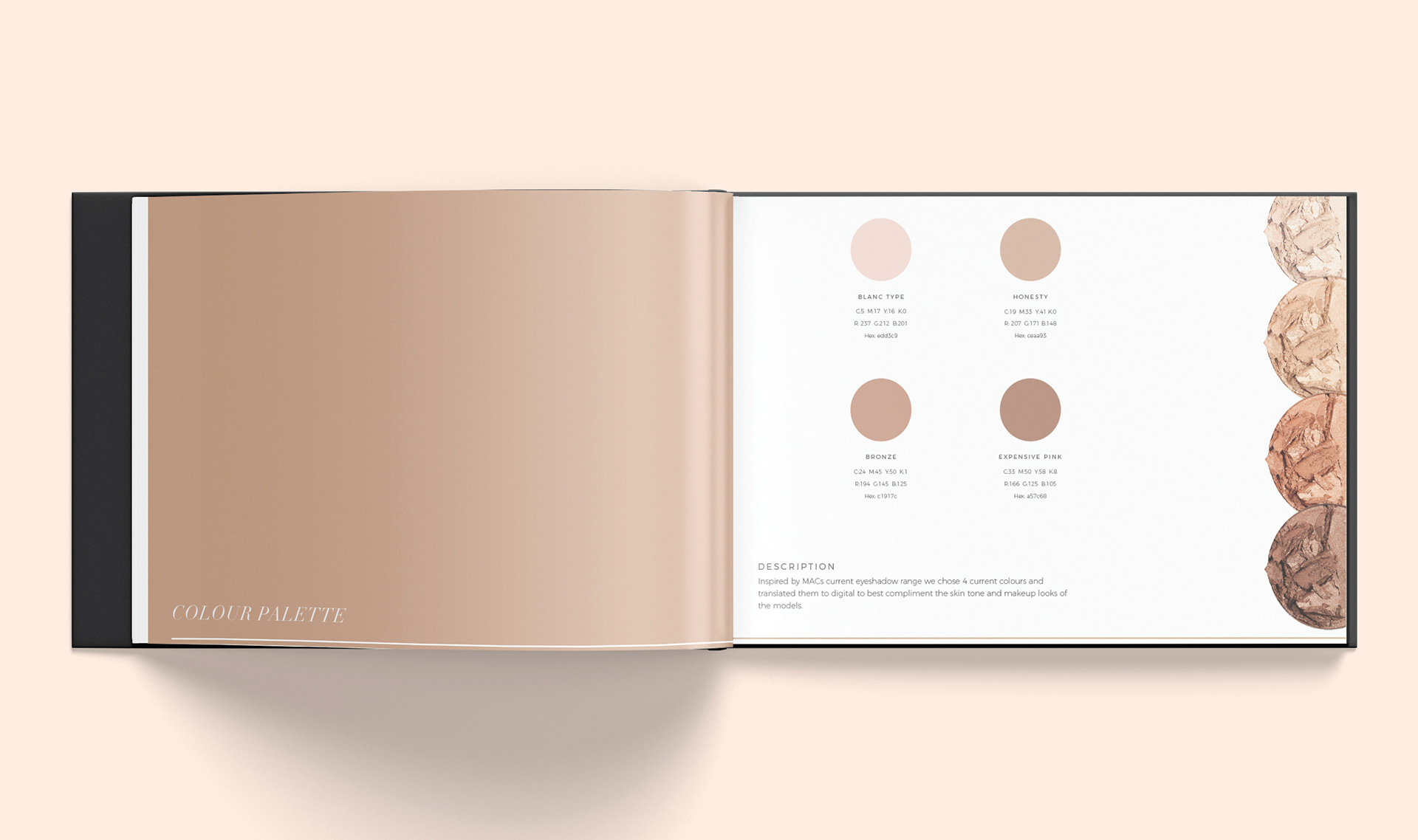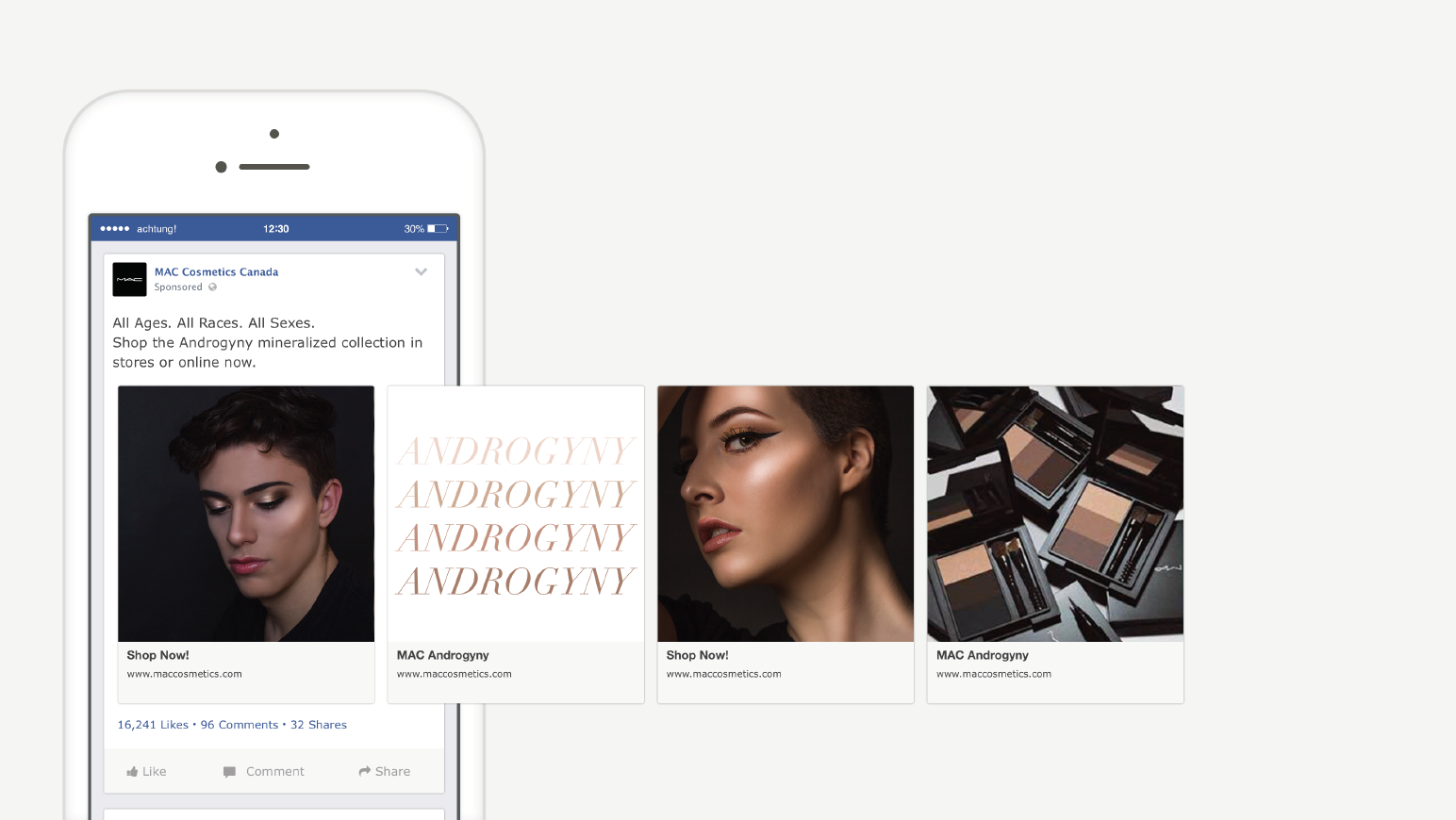 Although M·A·C strives to be a social conscious company, LGBTQ minorities are vastly unrepresented in their regular marketing. M·A·C has done campaigns in the past supporting those who are transgendered and others in the community, however are not represented in their regular product launches and everyday marketing in both print and social media. Androgyny is the combination of masculine and feminine characteristics. Gender ambiguity may be found in fashion, gender identity, sexual identity, or sexual lifestyle. Inspired by M·A·C's current eyeshadow range, we chose 4 current colours and translated them to digital to best compliment the skin tone and makeup looks of the models.
​​​​​​​
To be used to promote the MINERALIZE line at M·A·C, the goal of the campaign is to expand the target market and eliminate any stigma around men in makeup. The use of androgynous models was vital for this campaign. This campaign uses masculine colours with a feminine typeface, to melt together the two genders, to create an overall androgynous aesthetic. Keeping the advertisements clean, with a minimal description will further intrigue interest in the campaign.
All photographs were shot by Olivia Dynerowicz.
All photographs were edited by Melissa Ferreira.
Designed by Olivia Dynerowicz and Melissa Ferreira.