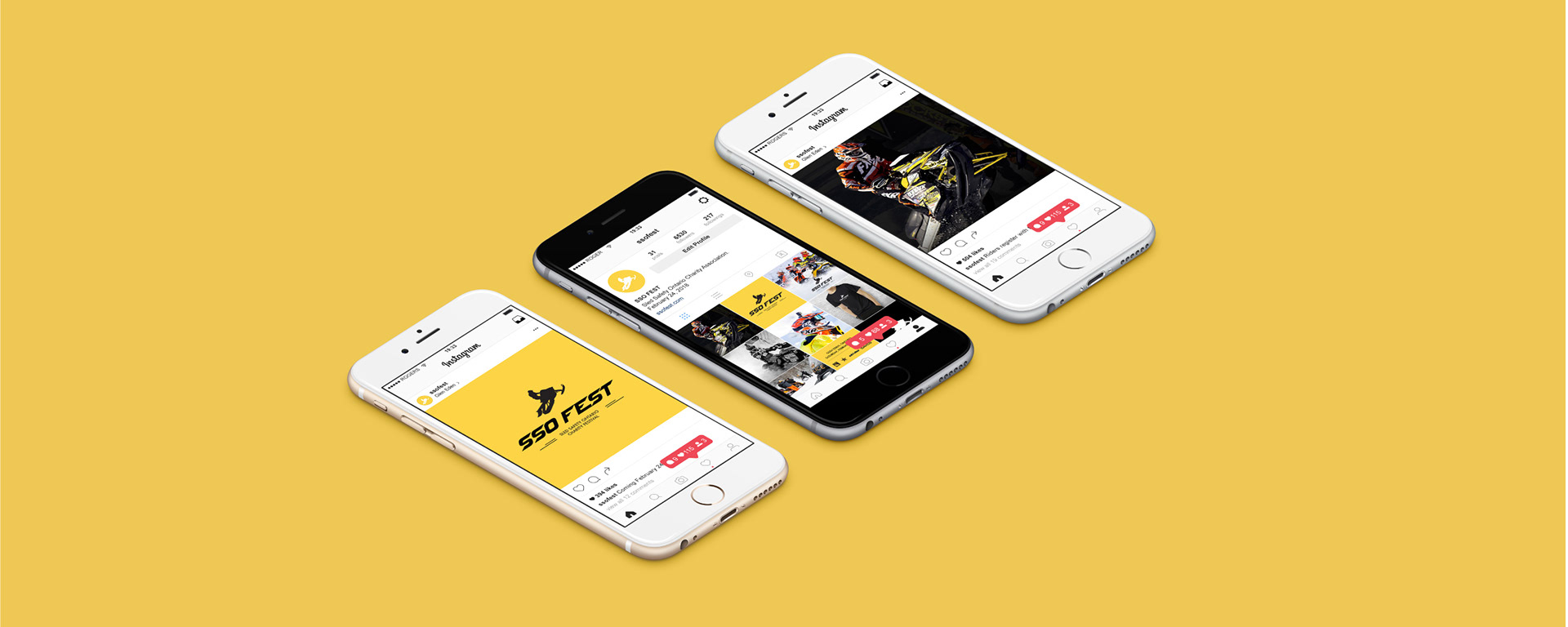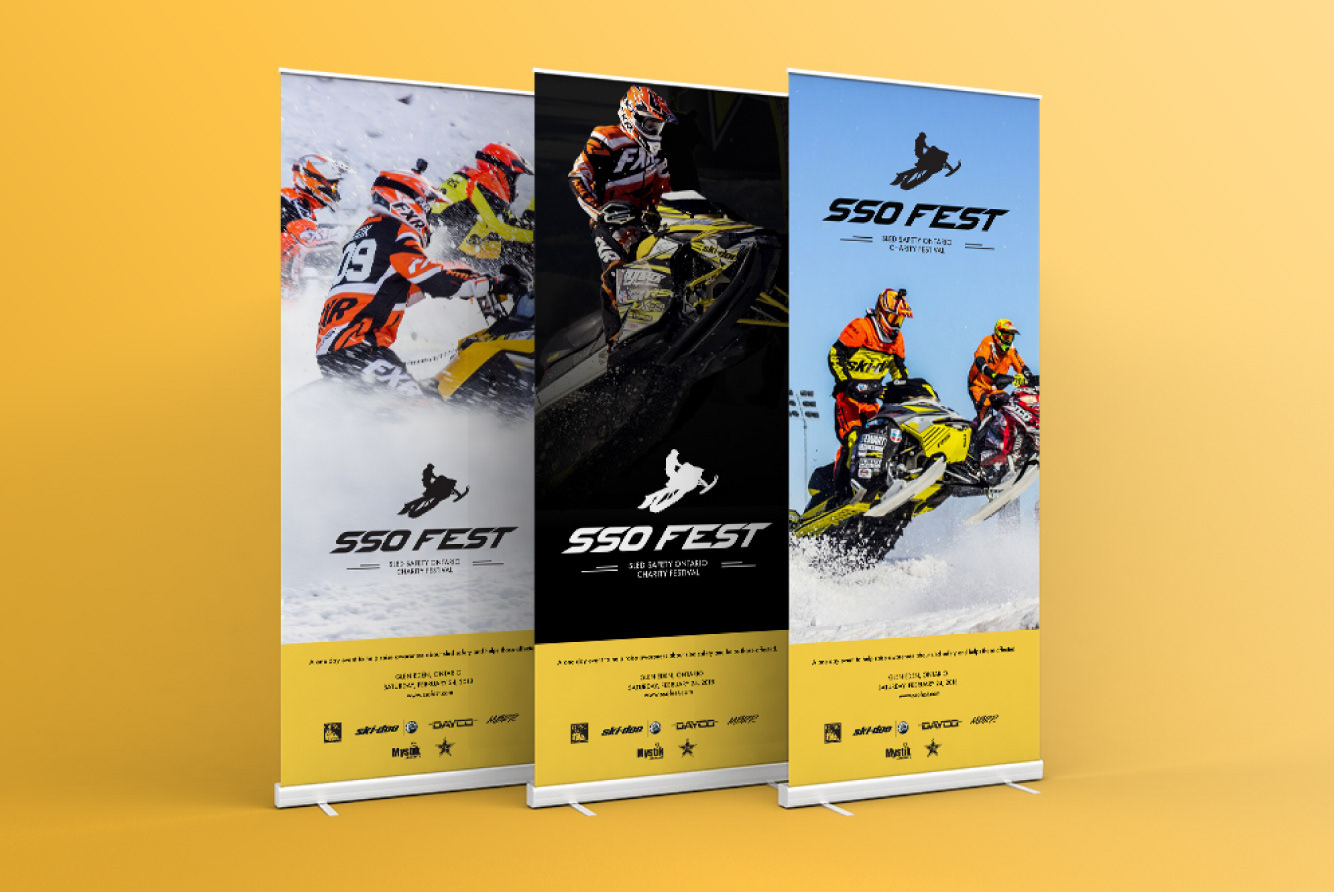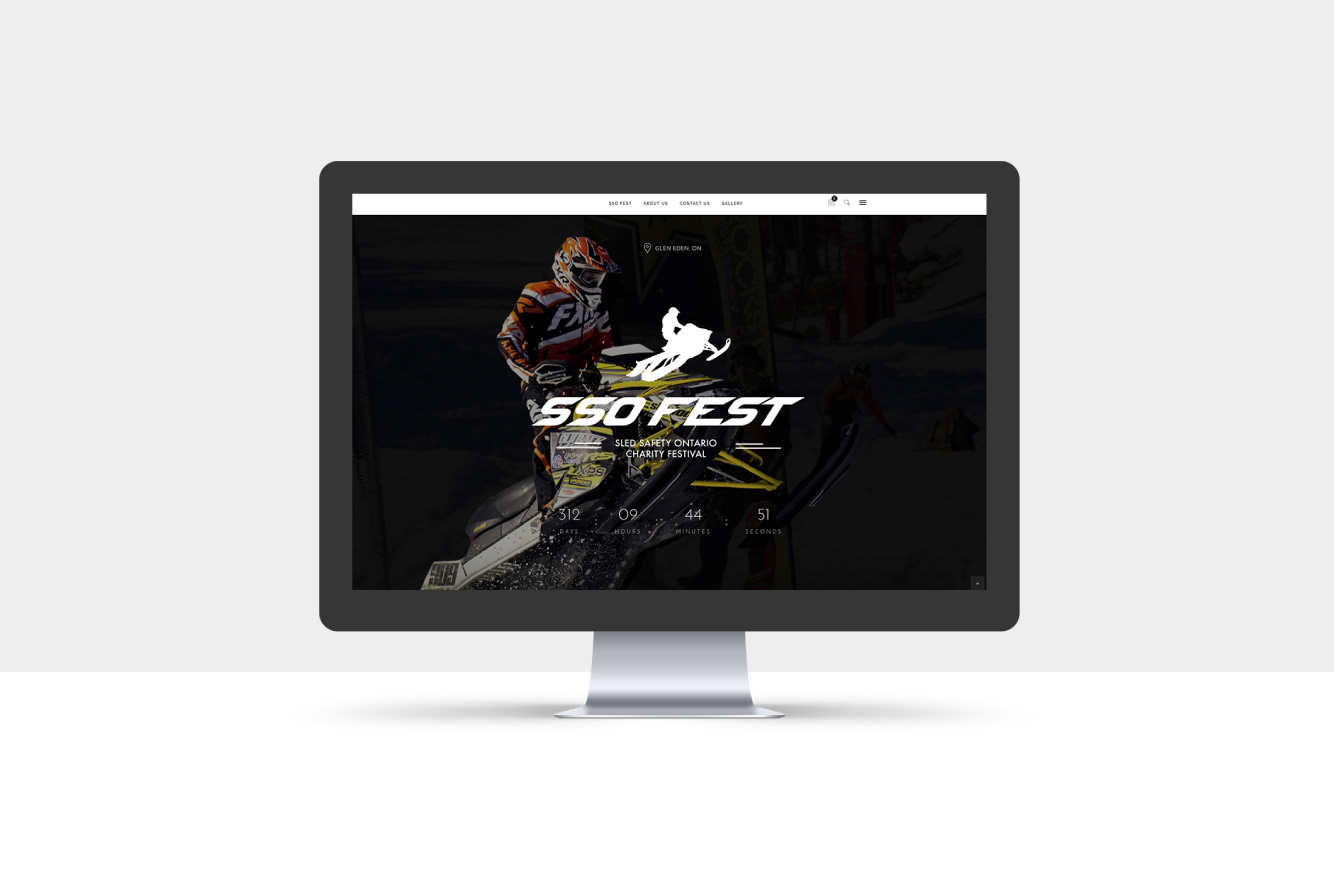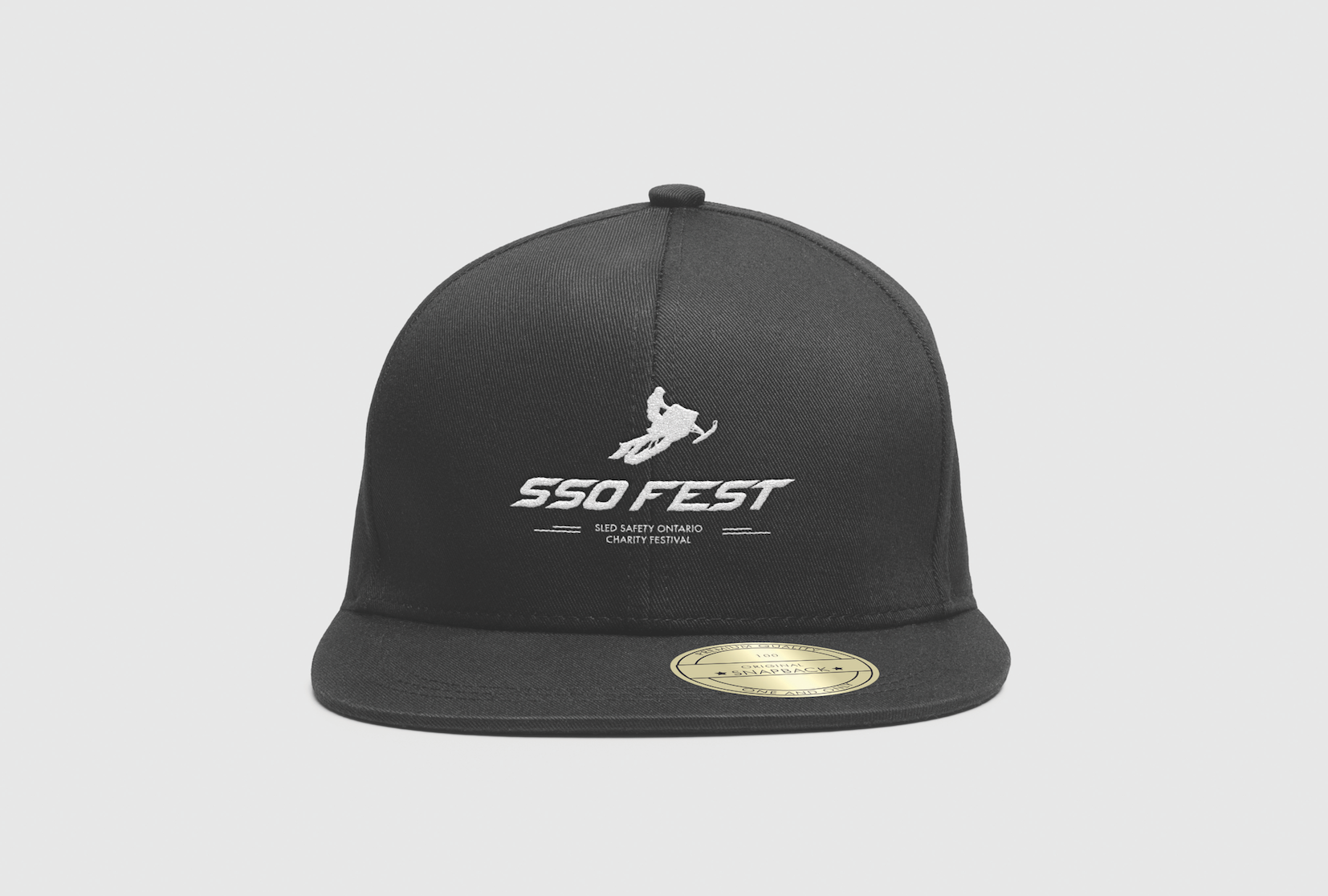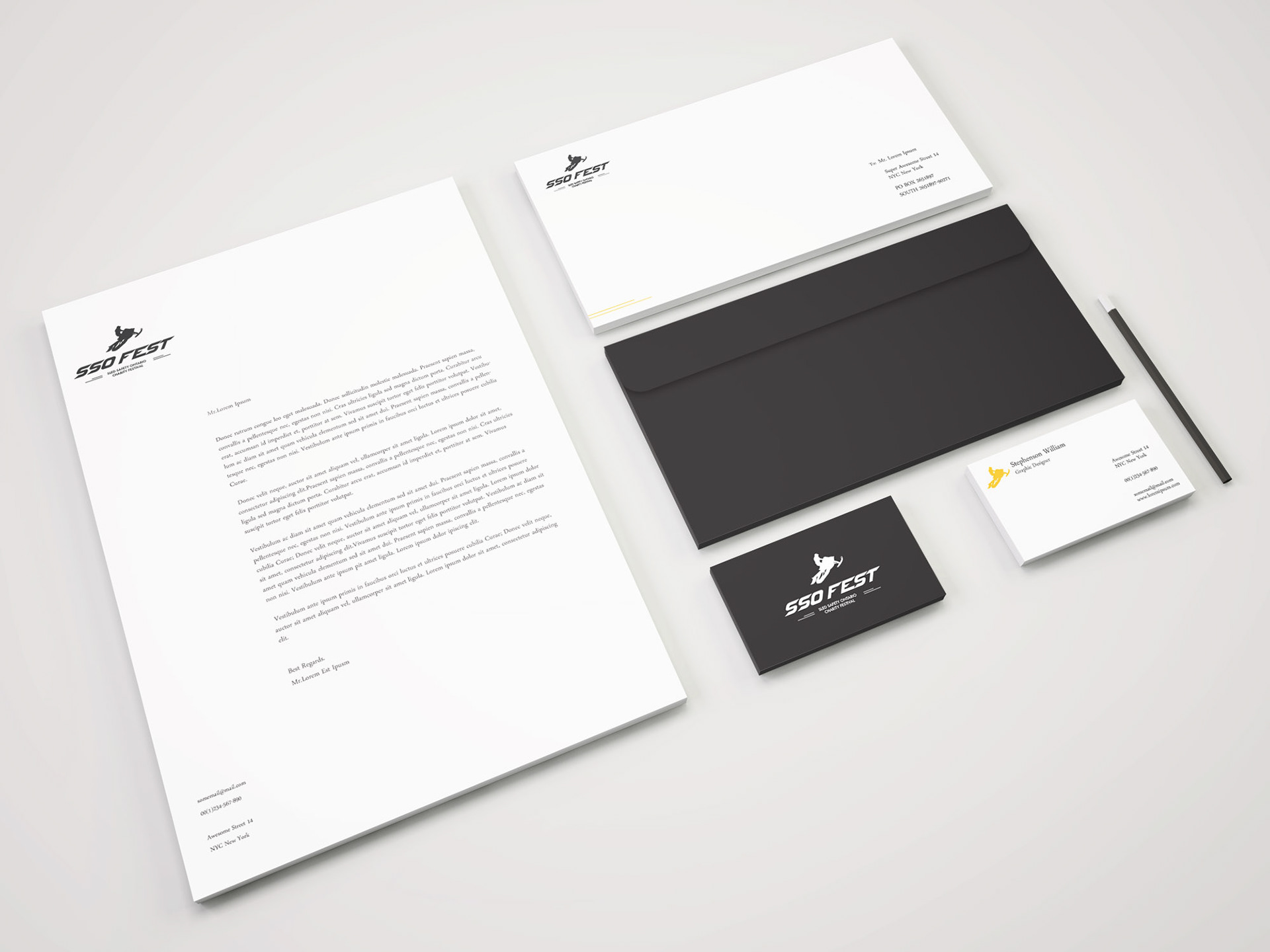 The original idea that spurred this event was the increasing deaths in 2017 due to snowmobile accidents. Some of these deaths were due to unsafe driving. In an effort to help raise awareness as well as donate to the families who have lost loved ones, SSO was developed. This one-day race event held at Glen Eden in Ontario gathers racers and snowmobile fanatics together in an exciting day of racing with a charitable twist. A percentage of all proceeds will be donated with the help of OFSC to the families of those who have lost their lives the year before to snowmobile accidents as well as a percentage towards riding safety awareness and best snowmobile practice. Keeping the sport alive and safe SSO Fest hopes to gather a community in their yearly event. The overall goal for the OSSA is to appeal to their target markets, portray a professional and modern look, while still keeping with the traditional snowmobile design and feel.
​​​​​​​
This design portrays the snowmobile lifestyle, yet is modern and current. The colour palette is exciting and clean. The logo will be accompanied by dynamic photography. All ads will have a yellow bar at the bottom with the date and description as well as sponsors. The brand will be evident throughout all collateral.
All photographs were shot and edited by Olivia Dynerowicz.